BioExcel Diagnostics is a full-service CLIA-certified high complexity laboratory specialized in Molecular Diagnostics and Clinical Genomics in Houston, Texas, owned and operated by molecular diagnosticians and clinical laboratory professionals. BioExcel Diagnostics was founded in 2020 with the belief that quality, timeliness, and affordability brought together by state-of-the-art technologies and the latest innovations improve desired health outcomes. With this goal, we continuously strive to mitigate inefficiencies in molecular diagnostic testing and find the best solutions to unanswered questions to optimize patient care and precision medicine.
BioExcel Diagnostics also offers a broad range of contract clinical research options using our CLIA-certified molecular diagnostic laboratory.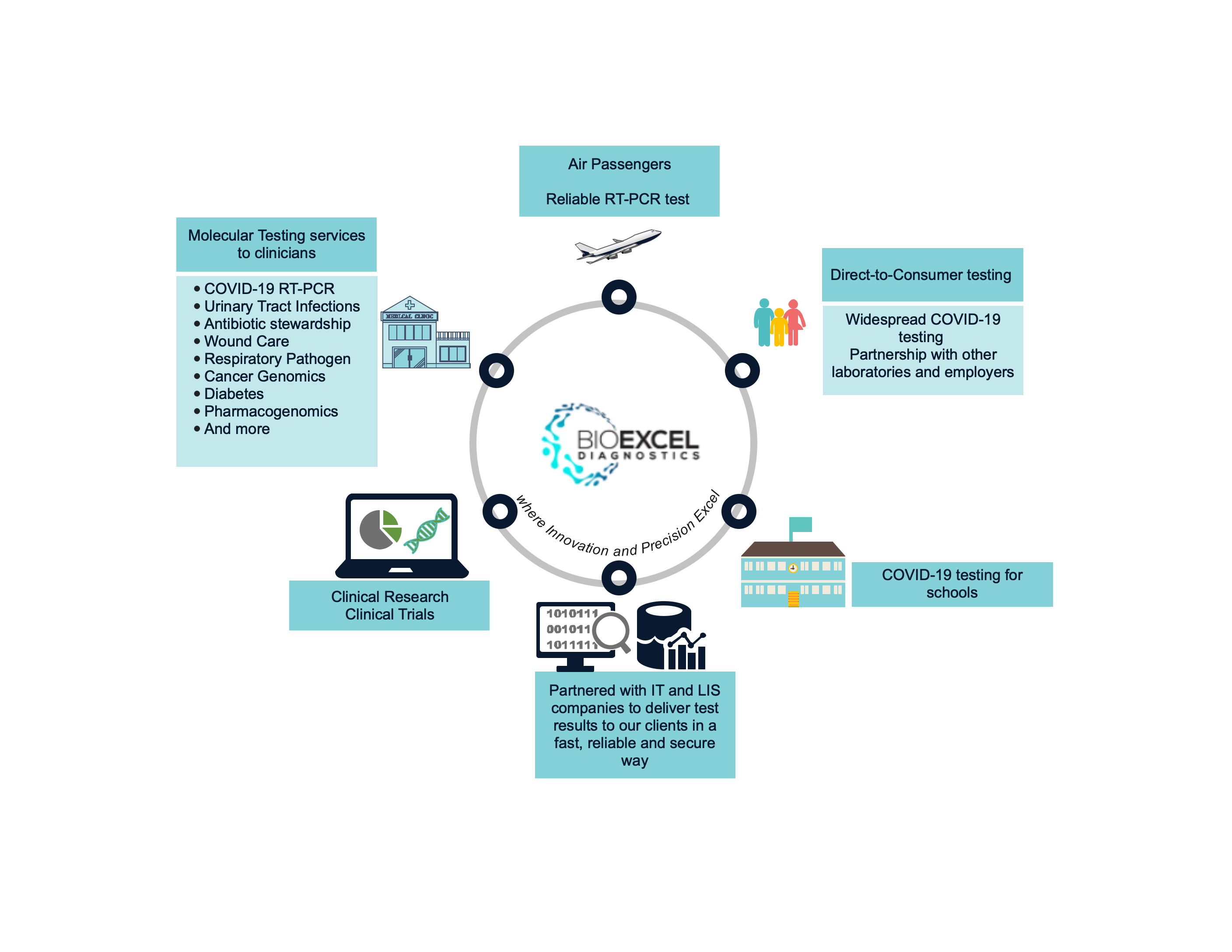 As a CLIA-certified high-complexity diagnostic laboratory, we adhere to the strictest quality control standards and policies in the molecular diagnostics industry.
We utilize laboratory automation and barcoding systems that are integrated into our laboratory information system to track each specimen through processing steps. This significantly minimizes the risk of sample mix-up and cross-contamination. Each specimen, upon receiving, goes through multiple quality control checkpoints to ensure each patient receives reliable test results. If you have any questions about our quality standards, please contact us at support@bioexceldx.com.