BioExcel Diagnostics provides accurate and comprehensive PCR assays for the detection of a wide range of UTI pathogens (UrinsightTM Panel).
Urinary Tract Infection Testing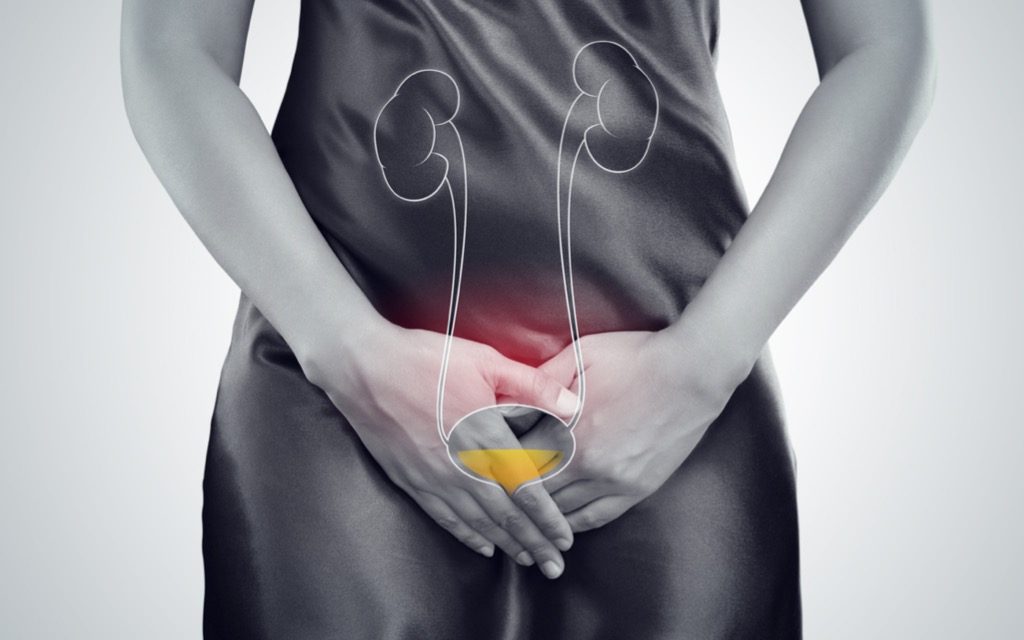 Urinary tract infections (UTIs) are among the most frequent infections in clinical practice worldwide. In addition, UTIs are the most common outpatient infections in the United States (US). Except for a spike in young women aged 14−24 years old, the prevalence of UTIs increases with age. The prevalence in women over 65 years of age is approximately 20%, compared with around 11% in the overall population. Between 50% and 60% of adult women will have at least one UTI in their lives, and about 10% of postmenopausal women indicate they had a UTI in the previous year.
Although there are many different recommendations for classifying UTIs, classifications based on acquisition settings and complication status are more widely used. These include community-acquired UTIs or healthcare-associated UTIs and uncomplicated or complicated UTIs.
As the most frequently seen infectious disease, community-acquired UTIs affect more than 150 million people annually. Complicated UTIs, in particular, constitute a considerable burden on healthcare systems as a frequent reason for hospitalization. The prevalence of healthcare-associated UTIs ranges between 1.4% and 5.1%, and the majority of them are catheter-related UTIs.
Overall, the burden of UTIs on both individuals and society is multifactorial and is likely to increase in the context of antibiotic resistance.
Urinary tract infection (UTI), an acute infection of the urinary bladder, kidney, or collecting system, is among the most commonly diagnosed infectious diseases. The spectrum of disease is broad, ranging from simple cystitis to septic shock. The risk of UTI increases with age and the presence of certain conditions, including medical illnesses and anatomic or functional abnormalities of the urinary tract system, that also lead to a more diverse range of causative urinary pathogens and lower the likelihood of treatment success.
Highly active oral antimicrobials have made treatment for UTIs available and inexpensive. However, widespread use and overuse of these medications have promoted the emergence of antibiotic resistance.
BioExcel Diagnostics provides accurate and comprehensive PCR assays to detect a wide range of UTI pathogens (UrinsightTM Panel). In addition, our UrinsightTM plus test covers selective antimicrobial resistance genes to help clinicians better target therapies in an effort to reduce the use of broad therapeutic regimens that contribute to the growing threat of antibiotic resistance.
Pathogens Tested by Urinsight™ Panel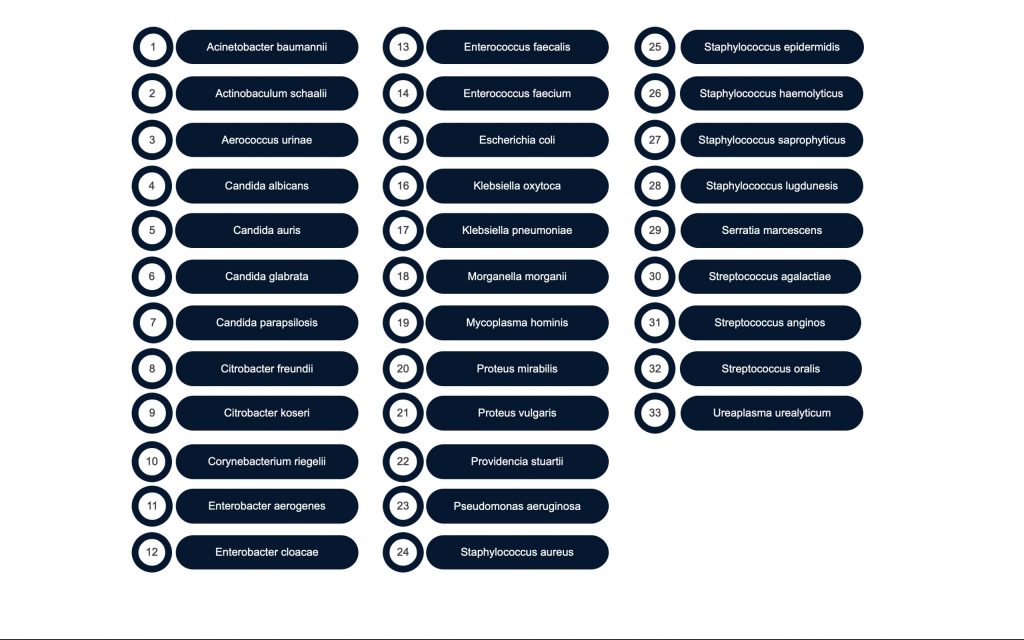 BioExcel Diagnostics is currently accepting orders for UrinsightTM from approved healthcare providers. If you are interested in partnering with BioExcel Diagnostics, please contact us by submitting an inquiry or emailing us at support@BioExceldx.com.